Print-ex OPAQUE is EXTEN's ultimate BLOCK OUT solution for two-sided print on a variety of promotional media tools requiring high opacity
A new range of extra-opaque polypropylene sheets designed for graphic industry and suitable for printing application where maximum opacity is needed. The selection of surfaces available – identical on both sides – extra smooth or fine sand, allows the customer to choose for high grip and extra print-definition.
Corona treated on both sides, it can be printed with all UV printing technologies (offset, digital) and in silk-screen.
OPAQUE 100
Thanks to its sandwich structure with light-stopping layer (white-barrier-white) OPAQUE 100 is a total light barrier ideal for the most severe contexts, even against direct light source in- and outdoor. The layers – made in fully recyclable polypropylene – are not laminated and are inseparable; this makes Print-ex OPAQUE 100 the perfect ecological choice. Remember: even when incinerated, PP only produces water and C02.
Applications: double sided window stickers, hanging banners, stoppers…and many more.
Product benefits:
– 100% light barrier
– the thinnest sheet product on the market (200 lJm);
– same surface on both sides, smooth or thinly grained;
– perfect and efficient offset UV printing process;
– standard size 81 and 82, bespoke on request within production capabilities.
OPAQUE 99
OPAQUE 99 offers high light barrier suitable for most applications in- and outdoor avoiding thus ghost effect after double-side print.
Applications: signage, self-standing advertising displays, hanging banners, stoppers, plastic cards and many more.
Product benefits:
– 99% light barrier
– Cost-effective
– same surface on both sides, smooth or thinly grained
– perfect and efficient offset UV printing process;
SPECIAL FEATURES
– On request coated with primer for UV printing: perfect ink-adhesion, scratch- and water resistance, extra-long shelf-life
– Available in "HMPP" rigid formulation alternative to PVC and PS (Polystyrene) for cards, outdoor signage, shelf-stoppers and many more…
– Available in "HMAF" self-extinguishing grade EN13501 (equivalent to B1 for Germany and M1 for France)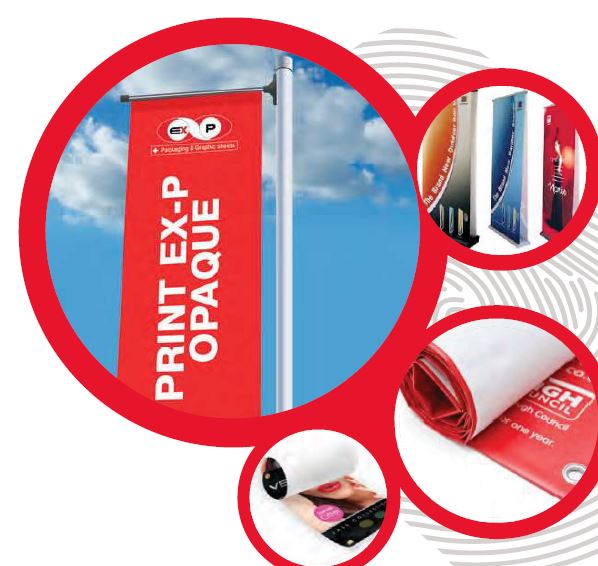 To read the complete technical sheet